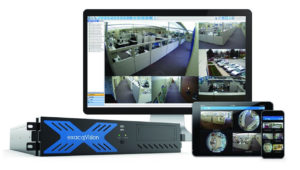 Exacq Technologies
Exacq Technologies is a leading developer of open architecture, cross-platform, Video Management System (VMS) solutions for video surveillance applications.
Our exacqVision VMS is scalable from a single camera to an enterprise-class system with thousands of cameras. Live and recorded video can be viewed, managed and configured from any location via a computer or mobile platform.
The VMS server software is available on factory-installed exacqVision servers or commercial off-the-shelf servers. The freely distributed exacqVision client software is available for Windows, Linux and Macintosh while the free web service allows for the use of a browser-based client and the free Exacq Mobile app for most smartphones and tablets.
exacqVision's open architecture ensures interoperability and rich integration with the industry's leading IP cameras, access control systems, retail/POS solutions and storage solutions.
exacqVision VMS solutions meet the stringent requirements of schools and universities, healthcare, banking, retail, manufacturing, distribution centers, transportation, construction and homeland security. Learn more about Exacq at 

www.exacq.com

.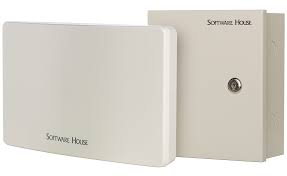 Software House
Software House™ technologies are currently installed in more than 5,500 installations worldwide, touching all vertical markets. Over 170 of the Fortune 500 Companies use C•CURE
Total Solution


Software House has established itself in the security industry as an innovator by being the first company to apply sophisticated database management software to access control and security management systems. At a time when most security companies focused on selling hardware, Software House identified and developed a market niche for sophisticated software-based computerized solutions to manage and integrate diverse security hardware devices.
Software House solutions include the innovative C•CURE 9000 security and event management system and the flagship C•CURE 800/8000 access control solution.
Increase Efficiency


We continue to offer complete solutions, providing products that increase efficiency and fit any budget while maintaining the same high standards for performance and quality. Our warranties are the most comprehensive in the business. You will receive full support throughout the entire life cycle of each product.
Learn more about Software House at 

www.swhouse.com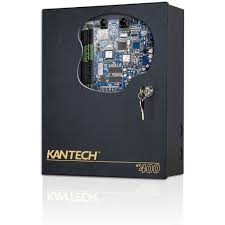 Kantech
Kantech offers a full suite of feature rich and cost effective access control products that are reliable, easy to install and fully scalable.
Why Access Control?


Nothing is more vital to the health of an organization than making sure that its people, material assets and operations are safe and secure. Access control addresses the full scope of risks that might arise, including risks that other security systems such as burglar alarms and intrusion detection simply are not designed to handle.
By preventing people from entering places where they do not belong, access control protects against theft as well as liability and disruption to your operations. Access control can also integrate with other security and operational systems to give you a comprehensive, cohesive management tool.
For more information about Kantech systems and how they can help with access control and tracking, warehouse logistics, workplace safety and risk management, visit www.kantech.com.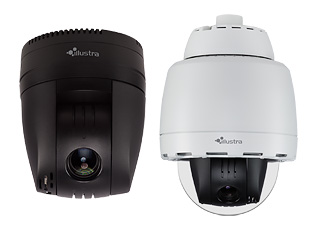 American Dynamics
American Dynamics products are the world's most widely adopted line of video-based security and integration solutions. Most of the top Fortune 500 companies choose our products to protect their assets, information and people.
Industry Leader
Our technology, while market-driven, is developed with the security professionals throughout the industry in mind. Our award winning Intellex revolutionized digital video recording and Intellex IP adapts this leading edge technology for network video. Our programmable dome cameras are sophisticated in design, seamlessly integrate with other products and are easy to install.
Our matrix switchers were the first to combine scalability with high density and rank the most reliable in the industry.
Full Support
Our applications engineers are available to assist with system design before you buy. Our technical support staff will answer your post sale questions on installation and maintenance. We offer training programs at all skill levels to teach your staff everything they need to know about installation and configuration.Learn more about American Dynamics at www.americandynamics.net